A Whole New Level of Entertainment
Posted on Sat Apr 23rd, 2016 @ 1:11pm by Magnus Temple
Rue Francais
Coming Soon to the Promenade!
Indulge, Shop, Dance, Live!
The Promenade's Second Level will soon undergo a full transformation as we renovate the upper circle into a bustling, picturesque piece of Earth.
You'll start your journey at Cafe Parisienne, famous for its crêpes and desserts, then ascend the staircase to the replicated French Boulevard. Shop for souvenirs at Les Douze or the finer things at Montemartre Boutique, take in the spectacular views of the Eiffel Tower Experience, dine at the charming L'Ami Louis, and finish your night at the infamous Nuit jazz bar.
Rue Francais is your opportunity to indulge, shop, dance, and experience life from Earth right here on Deep Space 12.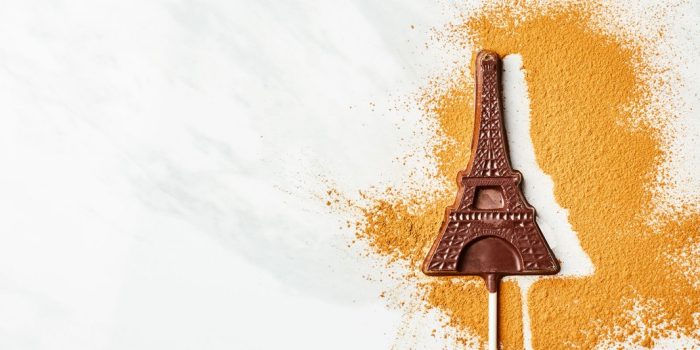 Cafe Parisienne
Located on Level One of the Promenade. No trip to Paris is complete without an authentic French crêpe. Master Chef Yanic will serve up sweet or savory delights, as well as indulgent pastries, cakes, and desserts. Compliment your treat with a speciality coffee or mocha drink from our skilled baristas.
And when you've indulged, head up the iron staircase and you'll emerge right onto Rue Francais...
Boulevard
A gorgeous real tree-lined strip wraps around the Promenade balcony with imported cobblestone pathways, authentic French signage and charming iron lamp posts. Forget you're on a space station for a quick lunchtime trip or a romantic nightime walk with your loved ones.
Special tip:
The first Sunday of each month is Market Day, as the Boulevard becomes lined with market stalls selling food, groceries, and hand crafted goods.
Les Douze
Grab yourself a souvenir from your trip to Rue Francais and DS12. We sell anything you may possibly desire; from small gifts like keychains and novelty mugs to Eiffel Tour statues and large replica artworks for your Crew Quarters.
Special tip:
You may also purchase your tickets to the Eiffel Tower Experience here.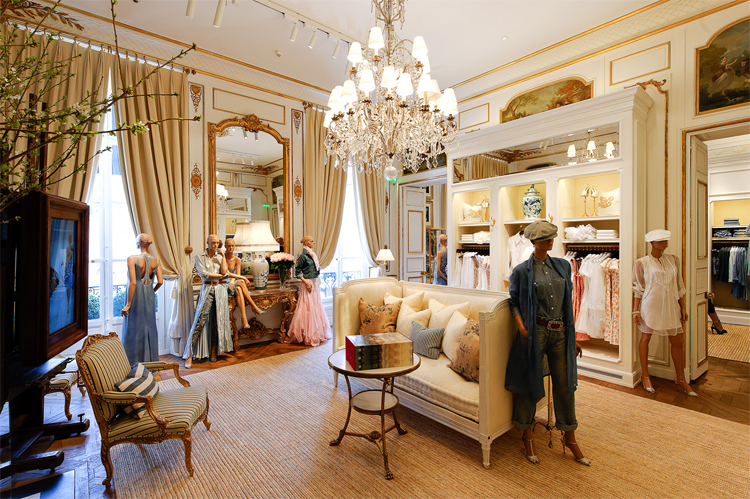 Montmartre Boutique
Specializing in Ladies and Mens clothing, Montmartre brings the latest Earth fashions and custom designs to deep space thanks to renowned clothier Michel G, there's no reason not to look your very best onboard DS12. Civilian attire need not be so civilian anymore.
Eiffel Tower Experience
Take in the spectacular 360 degree views of Paris in this dedicated holodeck experience. We run 24 hours a day with a complete exact replica of the real Eiffel Tower. Rise all 906 feet to the top in our old fashioned glass elevators, dine for lunch or dinner on the Premiere Etage, or if you're brave climb the nearly 1000 steps from bottom to the top! Tickets on sale at Les Douze.
Special tip:
Our second holodeck also provides personalised tours of other Paris landmarks, such as Arc De Triumph, Louvre Museum, or Notre Dame.
L'Ami Louis
Experience this authentic 1930's themed fine-dining restaurant, a genuine replica of the real Parisian landmark. Dine on freshly cooked delicacies such as fois gras, cote de boeuf grille, and poulet roti. You'll sit on bentwood cafe chairs, with red chequered tablecloths, as Edith Piaf plays softly in the background.
Nuit Jazz Club
Dance the night away in this petite but lively music lounge. Our dedicated house band will get you moving as we bring the golden age of French jazz and blues to life, while new acts deliver an audio sensation of sound. Enjoy specialty cocktails from our renowned Mixologists and an extensive list of heritage French wines.
Special tip:
Saturday nights are Nuit de la Fée Verte, our dedicated Absinthe Night. Join us if you dare!
Office De Tourisme
Open fron 9am to 5pm Station Time, the Office De Tourisme is your one stop spot for information on Rue Francais shops, services, opening times, and franchise opportunities. See our calendar of events and even drop off your feedback here.
Special tip:
Send an old fashioned postcard, delivered anywhere in the station by hand. Also receive your Rue Francais official tourist token here.
Join Us!
You too can set up shop on Rue Francais. You'll find our temporary office located in Suite 304 on Level 14, for all employment and business enquiries.
Be Our Guest when Rue Francais opens soon!
Category: General News
Tags: